How To Make A Fortune Selling "How-To" Information By Mail or On the Internet. . .

Even If You Can't Write And Haven't Got
A Creative Bone In Your Entire Body. . .

By Owning The Rights To 2000
'Hot-Selling' Books, Reports And Manuals!
Dear Friend,
A lot of people feel that selling information (especially "how-to"information) on the Internet is the "ultimate" business. Maybe it's because of all these great benefits:
This business has low start-up costs... anyone can get started in it!
Low product reproduction costs. (A book can be printed for under $3.)
This business offers high profits and low risks -- more money in your pocket!
No need to maintain inventory -- just print the products as they sell.
Information products are easy to ship to your customers.
You can run the business part-time and still make lots of money!
You can work out of your home! (Or from the beach!)
To make a ton of money selling information through the mail, you need to know the secret of success in mail order or on the Internet. And this secret is. . .
You Must Be The "Prime-Source"!
Forget about buying products, books and information at a discount --you must become the Prime-Source of the products you are selling!
And now you can! Announcing a brand new CD-ROM (an IBM compatible CD that runs in both Windows and Windows 95) called the . . .
"Million Dollar Publishing Company In-A-Box:
2000 How-To Books, Reports, and Manuals
You Can Reprint & Sell"
Owning this CD-ROM gives you two major advantages: First, you can usethe wealth of "how-to" information on this CD for your own benefit.And Second, you can market the information on this CD and KEEP ALL THEPROFITS!!
You see, when you own the "Million Dollar Publishing Company In-A-Box",you become the "Prime-Source" to over 2000 how-to books,reports and manuals. You OWN all 2000 - permanently! And you never have topay any royalties or on-going fees. It's as if you wrote and created the 2000 reports yourself! As a matter of fact, you can sell the entire Cd-rom as an entire package deal just like this if you like!
Here's How To Get Started
Right now, you can get the "Million Dollar Publishing Company In-A-Box: 2000 How-To Books, Reports, And Manuals You Can Reprint & Sell"for only $97, plus $3 shipping and handling. (All orders are shipped within 48 hours by Priority Mail.)
Along with your "Million Dollar Publishing Company In-A-Box", you'll also get several tested and proven display ads and direct mail pieces you can use to sell the reports.
It's Guaranteed!
If you're not completely satisfied with the "Million Dollar Publishing Company In-A-Box" for any reason within the next 30 days, simply return it for a prompt and courteous refund. This deal is completely RISK-FREE to you!
There is One Drawback to This Deal!
But, there is one drawback...I will only allow 50 sets of my Publishing Company in a Box to be sold. It wouldn't make much sense if I sold this kit to 1000 or 2000 people... The market would be saturated with the same manuals... and I don't want that. To make sure the people in this offer get the same results I did... ONLY 50 PEOPLE CAN HAVE IT FOR $97.00

But, even if you decide to pass this up... Don't sweat it. It's not like I'm going to be mad or anything like that. I know I will fill my 50 order limit real fast. And anyone who gets their check in to me late... I'll simply send it back uncashed.

For only $97.00, I'm going to let you in on the easiest money you'll ever make. YOU DO NOT HAVE TO DO ANYTHING!!! The ads are done. The manuals are all written. You can print them out for pennies... all you have to do is place the ads and you're set...


Do it today! Rush me your payment of $97.00 (plus $6.00 shipping) right now... and get your very own MILLION-DOLLAR publishing company going!


You can start out by selling one or two manuals... then grow to sell 1,000 of them. You can do this from your kitchen table if you wish.

For only $97.00, you can have everything you need to make a killing with your very own business. You do not need to read any manuals or study any courses... If you want to make money the easy way - real fast... this offer may be right for you. Last year, a friend of mine bought a copy shop for $250,000 and it grosses only $250,000 a year.
Plus, he has to pay a 5% royalty to the franchise... he now wishes I was running this offer last year...
Yours in Success,
Herbert Ratsch
Wealth Systems
P.S. Don't forget you will receive 2,000 Manuals, Books, and Reports (Some of which are up to 200 pages each)...all for $97... (plus $6.00 shipping). You have full reprint and resale rights to make as much money as you want without ever paying any royalties whatsoever
You may purchase this item with PEBBLENOTES when you affiliate with THE CORNERSTONE SOCIETY. This method allows you to earn cash while buying this product. Go there now!
REMEMBER THIS NUMBER 3847-4-
YOU will need it when you click on this link!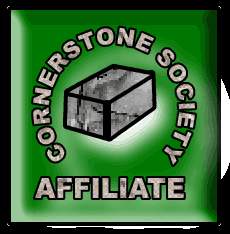 WRITE THIS NUMBER DOWN 3847-4-
YOU will need it when YOU click on this link!